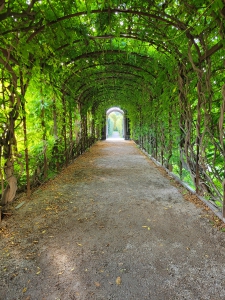 "Stories are like seeds. The ones we water are the ones that will keep growing." (Mary Alice Arthur)
At this moment we all water most of the time the male leadership stories. The stories about (absolute) power, about big (financial) results, about controle, about facts and figures and about individual and personal leadership.
But….
If we look around us we see a the world in need of more female leadership stories. Stories about shared power, about creating bridges, about magical wisdom. Let's water those story seeds!
Female leadership
Female leadership isn't about more women at the top. It is about the way human beings lead their own life, both in private and at work.
In the training 'Claiming the Queendom' we delve into our inner archetypes concerning our own leadership.
Which archetypes are in our boardroom and what are they doing there? Which are in our inner basements and atticks but should dusted and given their rightful place in our lives again?
What gold do we want to give and take back to the communities we live in?
Empower your own leadership
Empower your own leadership by balancing both your inner male and your inner female leadership parts.
If we looking around us at this moment in the world there are
too many Kings fighting for their Kingdoms,
too many Warriors defending their borders or attacking others
too many Chiefs, Emperors or Ruler in seach for (more) absolute power
Where are the Queens, the wise old women sharing the ripening insights this world needs so much? Are they all still princesses dreaming of growing up?
What do your female archetypes look like? And how can they support you in your daily life to show your female leadership, either if you are a man or a woman?
Claiming the Queendom
The training 'Claiming the Queendom' has 6 modules, starting at the 10th of october from 19.00 CET – 21.30 CET.
10th of october
17th of october
24th of october
31st of october
7th of november
14th of november
'Claiming the Queendom' is a co-creation of Mary Alice Arthur of SOAR and Frédérique te Dorsthorst of Storydynamic.
Interested?
At this moment we are creating and filling the platform we will work on. Soon you will be able to sign up. Please send us an email with your name and 'Claiming the Queendom' so we can keep you informed.